introducing...
BIO
Lebanese outfit sandmoon offers an original take on indie pop-rock, infusing it with subtle Middle-Eastern intonations and melancholy, and a certain timelessness. Singer-songwriter Sandra Arslanian, who initiated the project, was born in Lebanon, raised in Belgium and has Armenian roots – a contrasted blend that is perceptible in the music.
They released a first album "Home" in 2014, an EP "#IntheEnd" in 2016 and in 2018, a 3-song EP "Beirut-Berlin Session" produced by Victor Van Vugt (Nick Cave, PJ Harvey…). Sandmoon released their second full length album, "Put a Gun/Commotion" produced by Fadi Tabbal in May 2020, available on all online platforms.
In 2016, sandmoon also wrote the original soundtrack to Lebanese director, Philippe Aractingi's feature film 'Listen', which received the Award for Best Soundtrack at the Lebanese Movie Awards 2017.  
Sandra Arslanian has been working on a few side projects, of which "Odyssée, Ode to the City" with poet Corinne Boulad, , which has been selected in a number of festivals in Beirut, Berlin & California, and won the Award for Best Spoken Word Poetry at the Monologues & Poetry International Film Festival.
A new set of sandmoon songs is currently in the making to be released in 2022.
---------------------------------------
"One of the more alluring outfits to emerge in the region over the past decade" according to Cairo Scene, a leading regional online platform. 
"Characterized by sophisticated orchestration and folk-infused songwriting, Middle-Eastern inspired elements supporting Arslanian's sweetly quavering voice," wrote IndieShuffle. 
"Arslanian herself invoking a bit of Joan Baez and Joni Mitchell with her vocal and lyrical stylings," according to RBMA Radio. 
"Each release brings slightly different colors and emotions – but always great melodies," wrote Beehype. 
"The band has some thought-provoking dualities at its core, not only looking East and West culturally, but also to the past, present and future for musical inspiration" according to Analogue Trash.
"It's soft and potent with its messaging, skidding alongside tight drums and an electronic back bone. Layered vocals by Arslanian guide those grieving, almost as an undisclosed being. Yet, "Angels" doesn't get lost in its synths or dreamy nature. Pockets of scuzzed guitars demand attention and release controlled rage" about the single Angels - according to Girl Underground Music.
---------------------------------------
The Musicians /
Sandra Arslanian - vocals, keys, ukulele, rhythm guitar
Sam Wehbi - lead guitars
Georgy Flouty - bass/soundscapes
Dani Shukri - drums
New section
"

One of the more alluring outfits to emerge in the region over the past decade"
ABOUT THE LATEST ALBUM - Put a Gun/Commtion
> Sandmoon is back with a new heartfelt album "Put a Gun/Commotion", a versatile and  honest collection of songs mixing indie rock, dreampop, folk & blues with an oriental shimmer and cinematographic feel. The songs' subject matters are - as the title suggests, intense and gripping and tackled with passion. Yet, from the rawness of the Commotion; the break-ups, the corruption, the deaths, there always comes out something pure and ethereal. A revival. From fuzzy guitars on Angels to swelling soundscapes on Ode to a Sparrow, from grungy vocals on Fiery Observation to ambient, echoey vocals on Empty, from the lushness of Put a Gun/Commotion to the bareness of Sitting on a Bench. 
> Indie music from the beating heart of the Middle East, Beirut.
---------------------------------------
"What tied the (…) tracks together is, undoubtedly, frontwoman, Sandra Arslanian, her vocals able to paint pictures of angst and gusto, heartache and liberty in one fell swoop. That's not to downplay the rest of the band by any means. Sam Wehbi (lead guitar), Georgy Flouty (bass/soundscapes), Dani Shukri (drums) and Ribal Kallab (cello) all play their part, as does the album's producer, Fadi Tabbal, who succeeds in pulling all the elements together to create a nine-track album that explores the hallmarks of indie rock, dream pop, folk and blues." according to Scene Noise.
"There's a beauty to the entire record that is both balletic and empowering. Sandmoon's new album is engaging and commanding, packed with melody and punch, and sprinkled with the odd surprise here and there." Switched Mag
-------------------------------------
"Angels" included in Glamglare - 15 BEST SONGS OF 2020  
"Put a Gun/Commotion" included in Laurence Buisson's *MON TOP MUSIQUE 2020* - Magic/Revue Pop Moderne  
"Put a Gun/Commotion" included in Scene Noise - BEST ALBUMS OF 2020 (MIDDLE EAST & NORTH AFRICA)  
"Angels" included in Scene Noise - TOP 40 MUSIC VIDEOS OF 2020 (MIDDLE EAST & NORTH AFRICA)
New section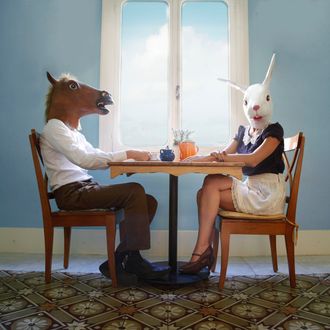 Home
2013
Album recorded at Tunefork Studio, Beirut.
Produced by Fadi Tabbal.
Appeared on...
Here's a non-exhaustive list of radio/tv shows we appeared on: Democracy Now with Amy Goodman - NRJ Hits TV -  KZSU 90.1 with Ramzi Salti - Light FM - Radio 1 - Virgin Radio - RFI/Radio Liban - Rai 1 (Italy) - Radio Raheem (Italy) - Redbull Music Academy Radio - Dubai Eye (UAE) - Club Melodie (Belgium) - Radio 1 (Belgium) - LBC - OTV - MTV...   
Played at...
Here's a non-exhaustive list of venues in LEBANON: Station Beirut, Ballroom Blitz, Onomatopeia, Radio Beirut, Rock & Bach, Art Lounge, Tota, Demo, New Mezyan, Bardo, EM Chill, Dany's, Zico House, Knock on Wood, Walimat Warde,...
Events/Festivals in Lebanon: Amnesty International/Sofar Sounds - Give a Home, Sofar Sounds Beirut, Jim Beam Rocks Festival, Light Fm/Zouk Mikael Festival,Lehfed Festival, AUB Outdoors, PLUR Events, Fête de la Musique, LAU Summer Fest, ALBA Music Cycle, Poetic Licence, AUB BraveHeart Healing Harmonies,... 
Venues in EUROPE: LONDON - Sofar Sounds London, St Margaret's House, Hornbeam Café, Art Pavillion,Ye Old Rose & Crown Theater  - BRUSSELS - Théâtre de la Flûte Enchantée, BAO, Concert en Appartment, Rock Classic - OEYNHAUSEN/MINDEN (Germany) - Druckerei, Ameise Kulturhügel - PARIS  - Pop In - STOCKHOLM - Pet Sounds
& Selected as an official SXSW 2019 artist